‹ Homepage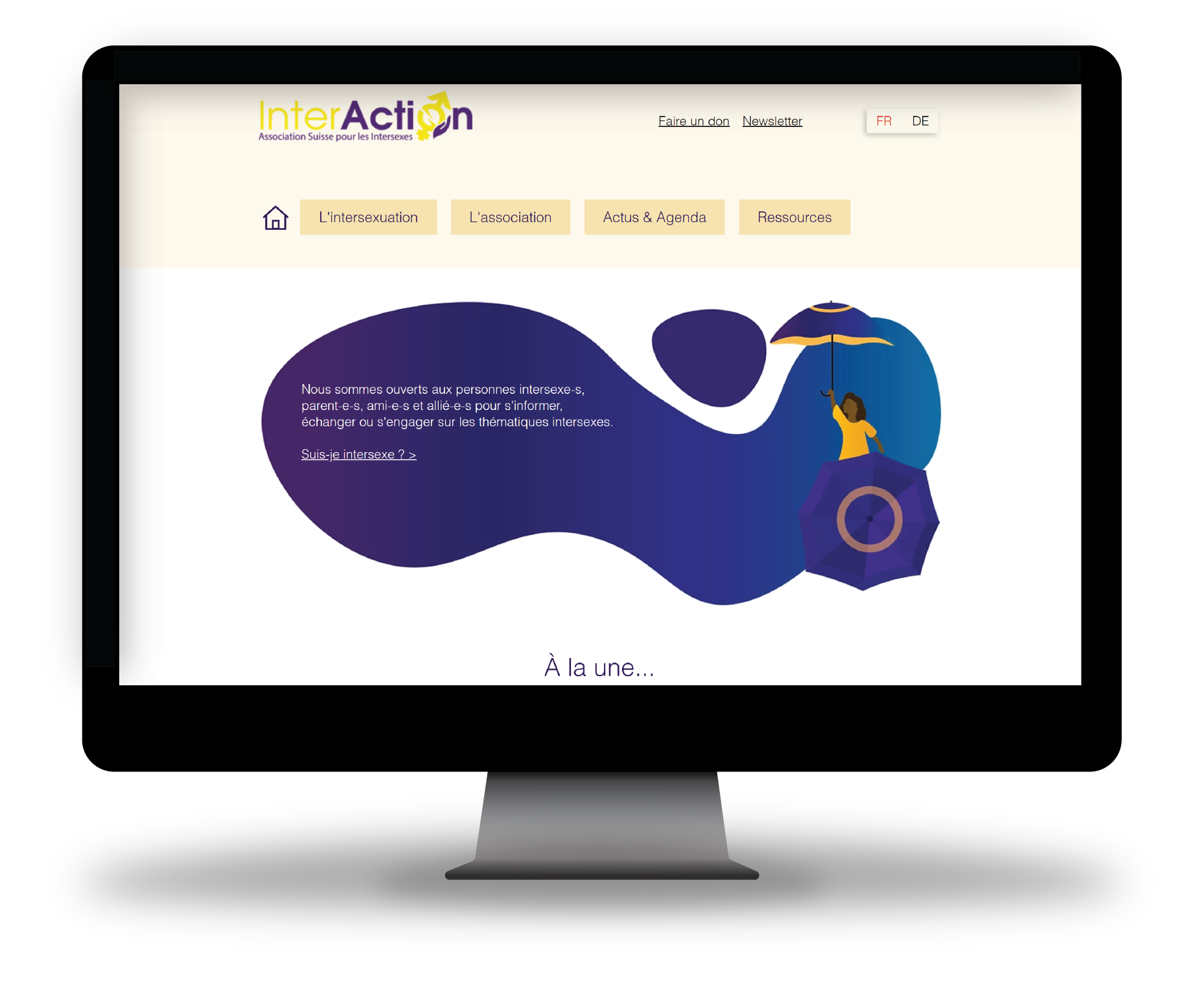 InterAction website redesign (May 2019)

Research | User testing | Design | Information Architecture | Search Engine Optimization
InterAction is the Swiss association for Intersex people, I helped them completely redesign their Wix website with users and aesthetics in mind. I based the visual identity on yellow and purple as they are the colors of the Intersex flag, and I also used yellow because I wanted to give a warm, welcoming feel to the site. I also designed the homepage illustration, I used an umbrella to represent the fact that "Intersex" is an umbrella term which groups many variations. And you can find the Intersex flag on the umbrella again.
I also worked on improving their online presence using tracking their visits with Google Analytics and I created a brand new Wikipedia page for the association. I worked on the metadata of each page and on getting the website listed on partner organization so it would rank higher on search engine results. I also tried to improve the loading speed of each page although I was limited by the Wix tools.
After discussing with the members of InterAction we decided to restructure the navigation and architecture of the website by giving more space to events organized but the association so people can easily know what they do and how they can meet the members. I also highlighted the blog articles and set up a newsletter so people can keep up with all the actions taken by the organization.
Switzerland being a multilingual country I am currently working on translating the website to German.